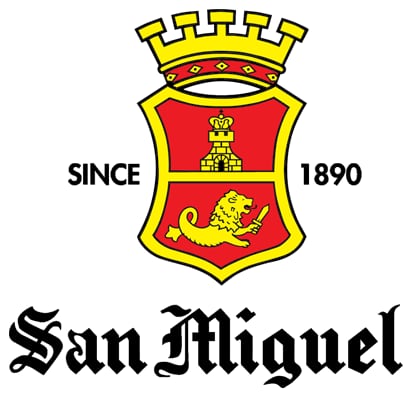 Established in 1890 as a brewery, San Miguel Corporation (SMC) is Southeast Asia's largest publicly listed food, beverage and packaging company with over 18,000 employees in over 100 major facilities throughout the Asia-Pacific. SMC is likewise among the fastest growing conglomerates with key investments and new business ventures in fuel and oil, aviation, energy, telecommunications, infrastructure, mining, properties and banking.
San Miguel Brewery Inc. (SMB) is jointly owned by SMC (51%) and Kirin Holdings Company, Limited (48%). It is the 10th largest brewer in Asia by volume, with leading positions in the Philippines and Hong Kong as well as presence in strategic growth markets in China, Indonesia, Thailand and Vietnam.
San Miguel is the undisputed leader in its home market Philippines, with a total market share of approximately more than 90%. The company has five breweries strategically located across the Philippines and a highly developed distribution system serving approximately 471,000retail outlets.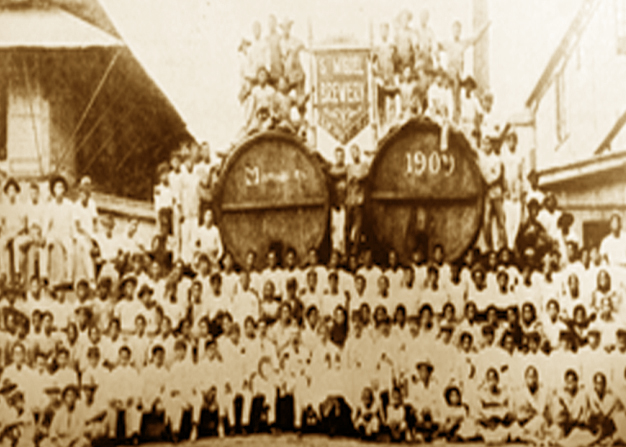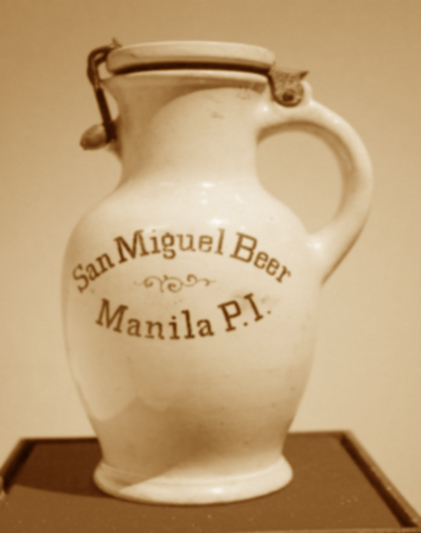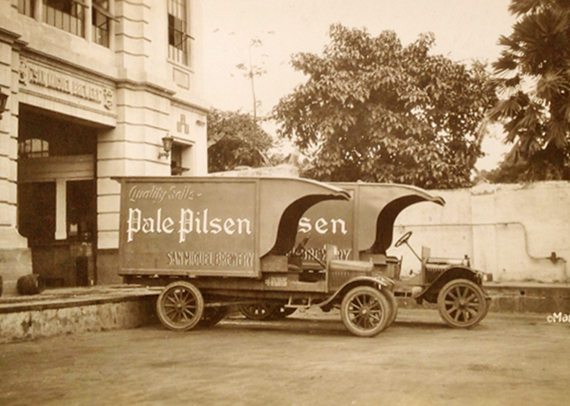 In the international arena, San Miguel boasts of over 100 years in experience, with exports operations dating back to 1914 while international brewing business started with Hong Kong in 1948. In the 1990s, it embarked on an aggressive internationalization strategy with the creation of San Miguel Brewing International Ltd. in 1991 which ushered the entry of San Miguel into other markets in Asia such as South China, Indonesia, North China, Vietnam and Thailand. To date, San Miguel operates five breweries outside the Philippines. The company also has licensing agreements in Nepal (with Gorkha Brewery for the San Miguel brand) as well as the UK and Ireland (with Shepherd Neame for the Sunlik brand). Meanwhile, it continues to make inroads in Cambodia through a distribution agreement. San Miguel is also exported to over 60 countries worldwide, having Taiwan, Malaysia, Korea, Singapore, Japan, US, Australia, UAE and Qatar as some of its major export markets.
In its 130 years of brewing excellence, San Miguel Pale Pilsen is the Philippines' and Southeast Asia's oldest beer brand. The flagship brand is likewise among the biggest selling beer brands in the world. San Miguel carries a strong brand portfolio including San Miguel variants San Mig Light, San Miguel Super Dry, and San Miguel Premium All-Malt as well as other brands such as Red Horse Beer, Cerveza Negra, Gold Eagle Beer, Dragon, Blue Star, and Anker Bir, among others. The company's brands garnered numerous Monde Selection Awards (a prestigious international award-giving body for food and beverage products), including the highly prestigious International High Quality Trophy, various medals and other special citations.